Be part of a strong consortium
Our consortium consists of strong partners that have solid foundations for pursuing a large-scale pilot of the payment use-case and the EU Digital Wallet. Our project is structured so that additional partners can be added in various roles also in the later stages of the pilot. Join us, and be part of a consortium that will shape the future of Europe.
Highly mature and strong partners
The NOBID Consortium consists of some of the highly advanced European countries in electronic iD and digital payments. Millions of people in the NOBID countries are using their existing eIDs and connected digital payment tools daily. We have teamed up with some of the largest banks and merchants in our countries to carry out the pilot.
Able to expand and cater to more by design
Our consortium structure allows us to incorporate additional wallet issuers, attested attributes and relying parties to our pilot. The payment instrument in our pilot can easily be combined with other attributes to cater for a large number of use cases.
Shaping the future of eID and payments in Europe
Our ambition is to build on the strengths of our highly experienced partners to contribute to the success of the EU Digital Wallet. Together, we will shape the future of eID and digital payments in Europe that all citizens of the continent would benefit from.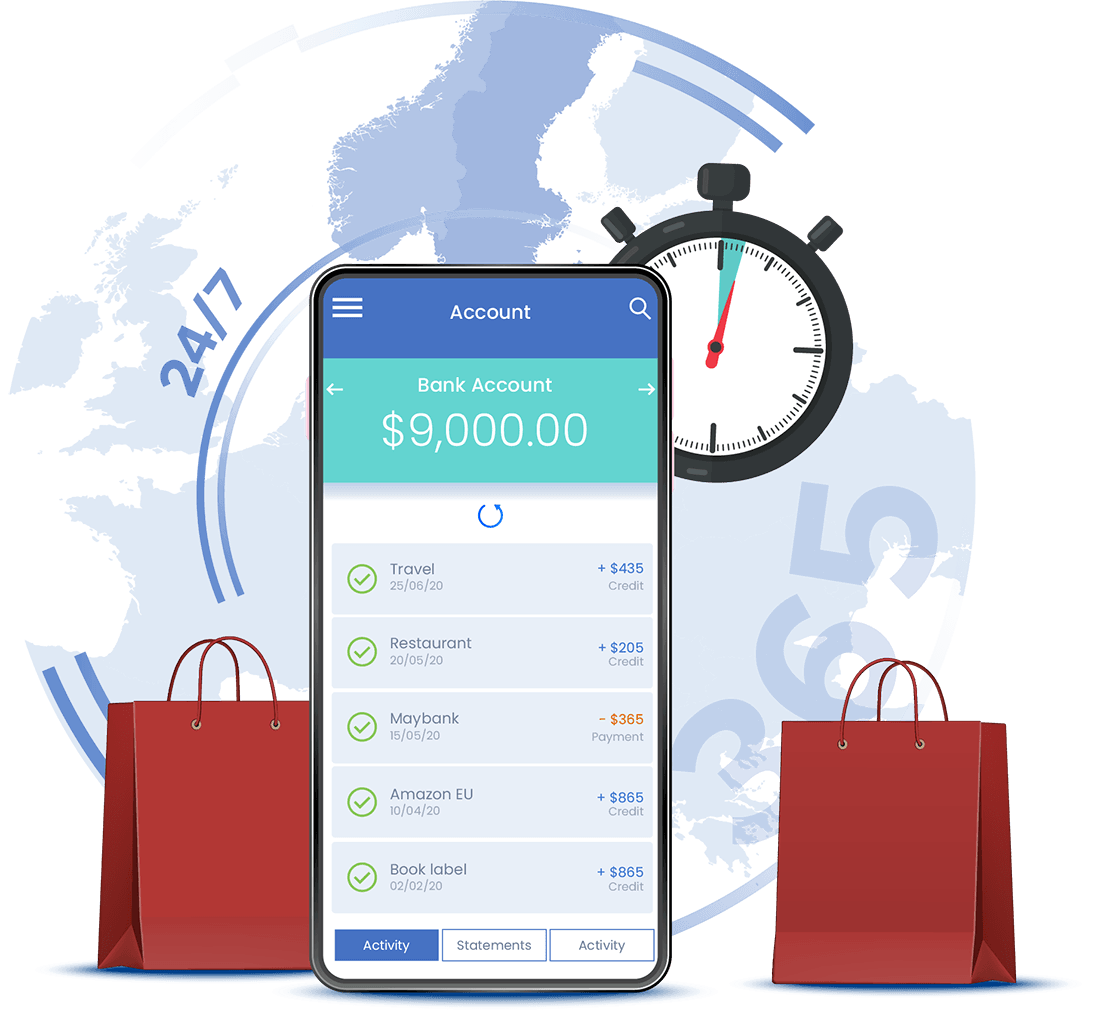 What roles are we looking for?
Partners that can deliver on all roles are particularly of interest. We would also be interested in partners that can commit to individual roles, especially partners that would operate in the member states that have committed to all of the roles.
Some of the roles are:
Wallet issuers – Official entities in countries that would like to be part of the wallet issuing countries.
Attested attribute providers – Public and private entities who would like to provide additional attributes and credentials.
Banks and merchants –  Financial institutions and retailers who would like to implement the digital payment instrument in the wallet.
Roles in our consortium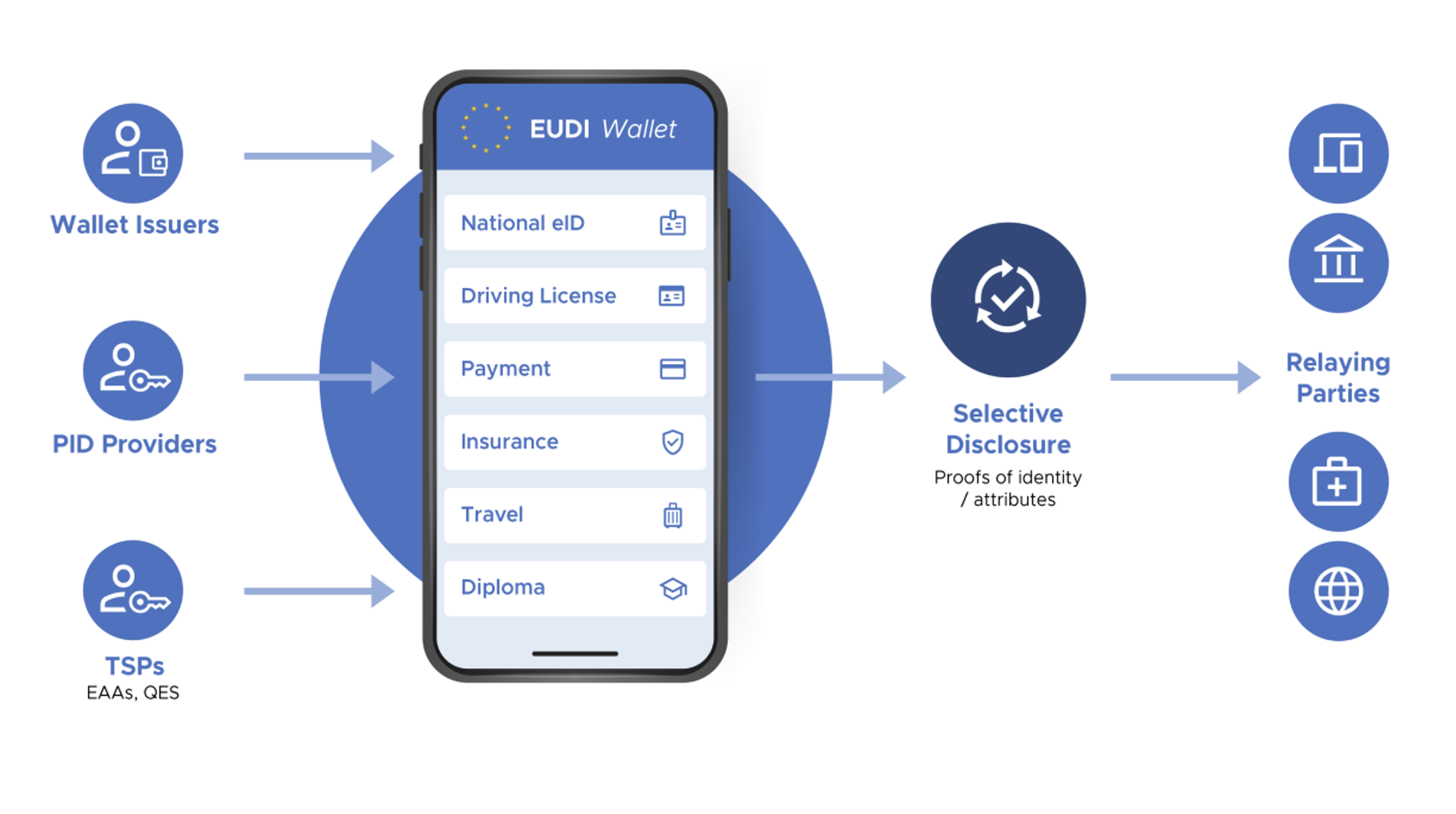 Why should you join our consortium?
By joining us in this journey, you can:
Be part of a well positioned consortium to tackle the payment use case.
Through participation, influence the strategic development of the pan-European digital wallet.
Take the position as an early adopter in the market.
Get insights into the Commission's legislation. This is a key effort to realize the single digital market, the digital finance strategy and digital sovereignty.
Drive innovation and improve customer journeys and experience.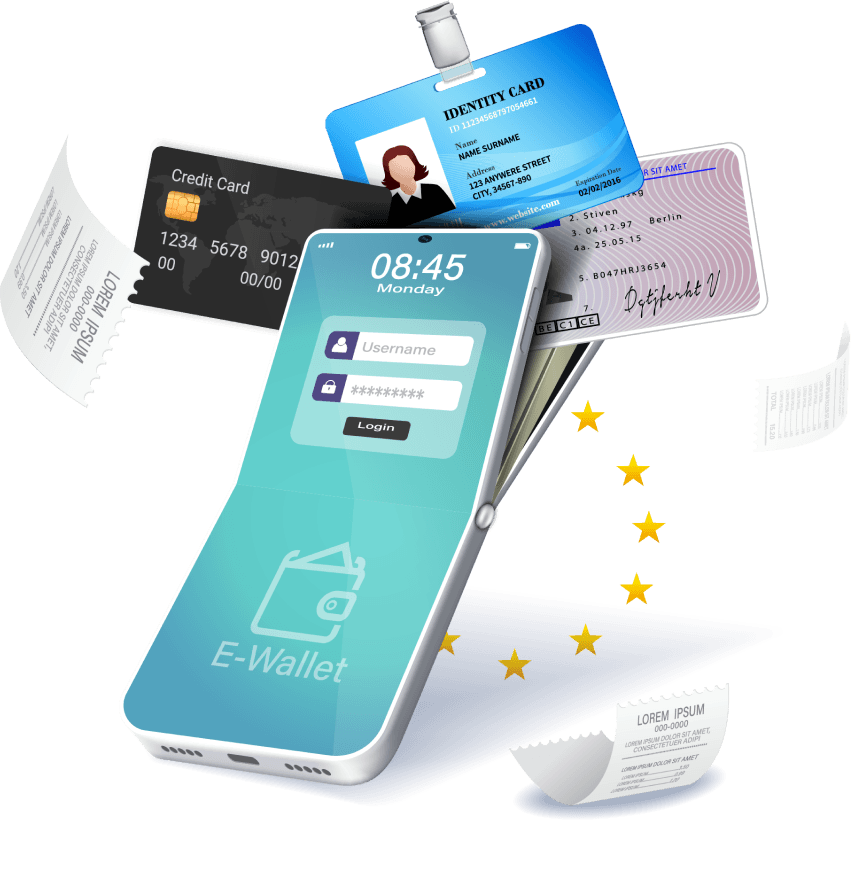 If you represent an EU state or are part of an enterprise with an interest in joining the NOBID consortium, please complete the form below: